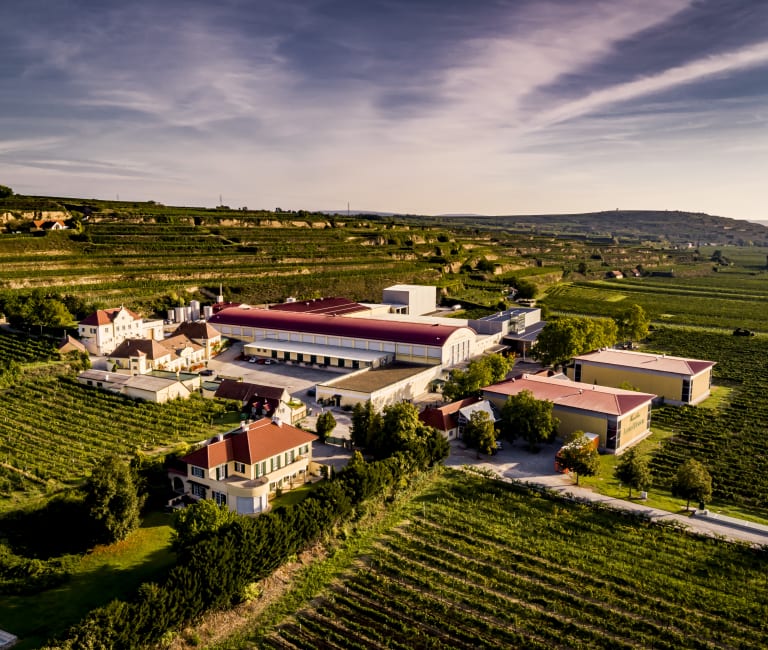 Uncompromising quality from Austria's best wine regions
The wines from the Lenz Moser winery have always stood for uncompromising quality from Austria's best wine-growing regions.
Tradition, Innovation & Excellent Collaborations
Then as now, Lenz Moser sets store in the combination of tradition and innovation and excellent collaboration with local wine-making families, who cultivate their vineyards with passion, experience and the supportive advice of the team headed by chief winemaker Ing. Michael Rethaller. A crucial factor is also the cultivation of our own vineyards at the Castle Winery of the Maltese Knight Order and the Klosterkeller Siegendorf winery. This allows the Lenz Moser oenologists to gain direct experience in optimum cultivation and subsequently to pass this on to the wine-growing families. The result is a diverse spectrum of outstanding premium wines at reasonable prices.
Lenz Moser works exclusively with traditional wine-growing families and local wine-growers' cooperatives from the wine regions of Lower Austria and Burgenland. Around 3,000 carefully selected wine-growers benefit from the support provided by the experienced Lenz Moser oenologists.
Strict Quality Guidelines
Long-term collaboration with our partner wine-growers has been well-established for many decades and is based on strict quality guidelines. We place great emphasis on compliance with these guidelines. After all, to attain good quality, it all comes down to the grape production in the vineyard.
---
---