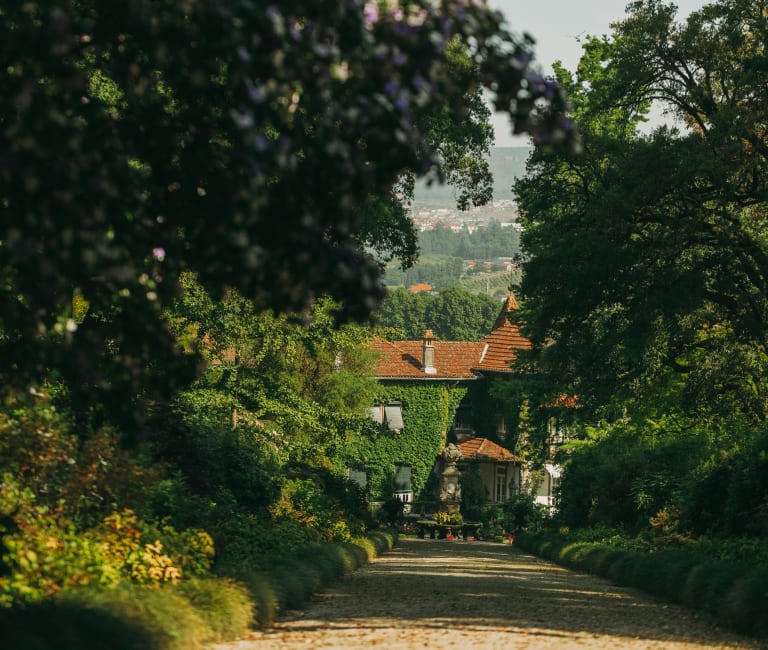 The Estate, a living metaphor of dedication.
The history of the company is an endless passion. A passion passed on through generations, from fathers to sons, breaking the walls of time and allowing younger generations to drink from the past and ferment the future. To this passion, we add knowledge, conquered through the details of those who learned to decipher Nature long ago.
Quinta da Aveleda
The care put onto every detail in the creation of wines has always been reflected in the exuberance of the Estate: the botanical gardens, the romantic architecture, the lush endless vineyards. Pieces of history and decorative curiosities are mirrored in beautiful landscapes sculpted as a living catalogue of art and biodiversity.
A Philosophy of details
Everything begins with the terroir. Details are crucial to know how to interpret Nature's signs, to plant the best seeds and harvest the perfect result. While wine is still a delayed certainty, you can already foresee its character and personality through the grapes that grow in the vineyards. And these grapes are a form of art that has been mastered by Nature with the help of humble, experienced hands that harnessed this philosophy of details and signs. For Aveleda, this is Viticulture.
---
---